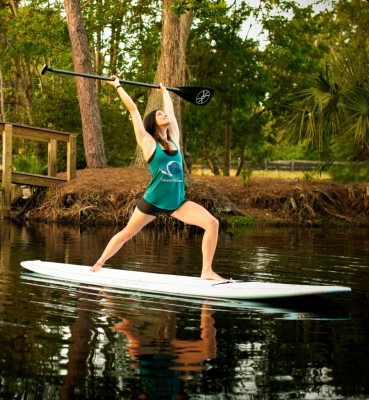 The practice of Body Dialogue principles & training that I've received has improved the quality of my life & career in two major ways.  First & foremost, my quality of life has drastically improved through the practice of Body Dialogue principles I learned from Janice – ultimately curing my chronic lower back pain after years of trying various methods such as Pilates, yoga, physical therapy & chiropractic!  It didn't happen over night, but through Janice's calculated teaching methods, I first grasped the concepts mentally, then began to apply them to my own physical postural patterns, re-conditioning my body into a more efficient structure, which brought freedom from pain!  I also discovered true muscular relaxation, ease of a full & complete breath & the result of real emotional & mental peace. My incredible experience inspired me to become further educated through Janice's training so I could share these principles with others.  As a yoga/Pilates/SUP instructor & personal trainer, I have since trained my clients from the Body Dialogue platform – applying the principles to a variety of sports & functional movement training.  Through this platform my clients gain the knowledge & ability to train safely & effectively, to be highly physical with ease & to sustain their training with awareness & integrity. My personal & professional life has been tremendously enhanced through the study of Body Dialogue & I would highly recommend these teachings to anyone seeking peace, ease, & confidence in their emotional, mental, & physical bodies.
-Jessica Cichra, Founder/CEO/Trainer, Wave of Wellness, Orlando, FL  http://www.waveofwellness.net/
Body Dialogue enables us to focus our attention on breath which becomes sound which becomes voice. Using Body Dialogue, students learn to open the spine and stabilize the structure allowing you to activate passageways for a more optimal flow of air and functionality. Generally we stabilize in the wrong places. Body Dialogue helps individuals to "listen" to your body for restriction of flow, think about release and allow ease of movement. "
-Claire Hodge, Private Voice Teacher http://www.singcerely.com/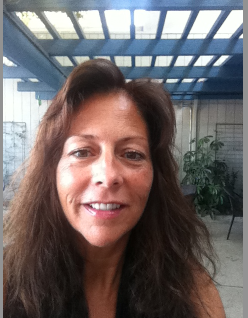 The training in Body Dialogue transformed my teaching and my own yoga practice! I now have a deeper understanding of the body and the breath. Learning about the roles of the pelvic girdle, the pelvic floor muscles, & the principles of mula bandha in protecting the lower back while strengthening the core has helped me with my scoliosis and the associated back pain. These principles are now the foundation of every class that I teach. I have seen back pain in my studsents relieved some times instantaneously!
Shari Masters RYT, Lmt & Access Consciousness Bars Facilitator  www.yogaspacebakersfield.com