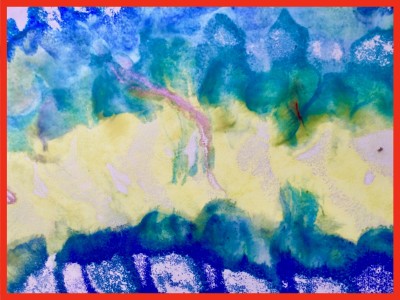 We are born knowing how to breathe. Every baby (with the exception of infants with birth trauma) takes in a full breath and exhales completely. It is the miracle of life. It is our birthright. For this reason, when I work hands-on with my students, I know they have that capacity in their muscle memory. Even if there has been severe childhood trauma and dissociation, the body knows how to breathe. It is the gift of our autonomic nervous system. You do not have to be a singer or a yogi to learn how to have maximum efficiency of your diaphragm, or how to make a full resonant tone. In days of stress and tension, we forget this simple fact, even if our body knows it.
In Body Dialogue, my job is to invite my students into the experience of a full free expansive breath. So many people come to me knowing they are short of breath and completely stymied by what keeps them so restricted. In my private sessions and in my retreats, I teach simple practical tools to unlock the rigidity of the ribcage and release the sound.
This May 4-6, I am offering a small retreat for women who are curious about their breathing patterns, their physical restrictions, and want to explore the joy of movement. This retreat will restore your vitality, and enliven your soul.
 Check out this short video for a glimpse into the beauty of the ACA campus.